Administrator users list
System > Users
You are able to add as many users to your Online Store as you'd like, as well as set specific access permissions for each individual via user groups. You can also change passwords for the users anytime you need.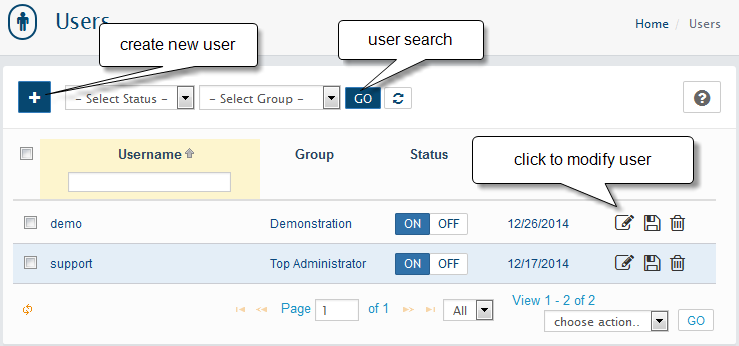 To add a new User click the + button
The 'Users' page contains the selectors which allows you to filter displayed Users by the following parameter:
- Enabled or Disabled;
- by Users group;
To delete a User: - click on delete button
To edit a User: - click on edit button
Few bulk operations are also available for selected users -

delete/save selected.

You can prevent a User from accessing the admin panel without deleting their User account by changing user status to Off.
Related pages: