Install languages
If you are looking to install your website to a foreign language you can do this with Language Extension install or Install language manually
Extension Install
First You need to install Language extension. There are several methods to install extension to WebriQshops please read Extension Installation Instructions guide. There are several free Language Extensions available on WebriQshops Extension Store, You can find it just right in your WebriQshops AdminFront->Extensions->Extension store section.
Once language Extension installed please set extension status to ON.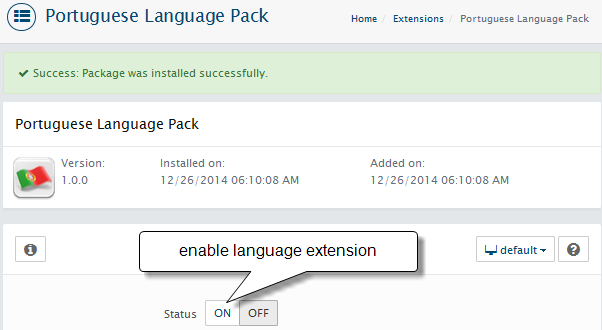 Then activate installed language in System->Localizations->Languages section.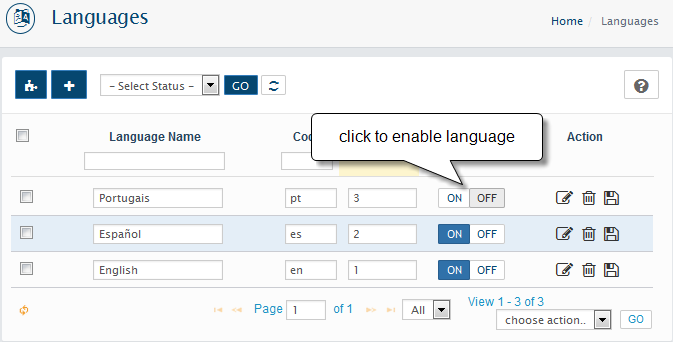 Manual Install
For advanced users.
Manual Install a language pack for languages other than English by first upload to your website at admin/languages/languagename and storefront/languages/languagename.
Enter the Language information below from the README file contained in the zip file.
Note
Be sure to download a language pack ONLY for your version of WebriQshops - in your Admin, check the footer to see your version number.
Related pages: