Add Tax Rates to Tax Class
System > Localization > Tax Class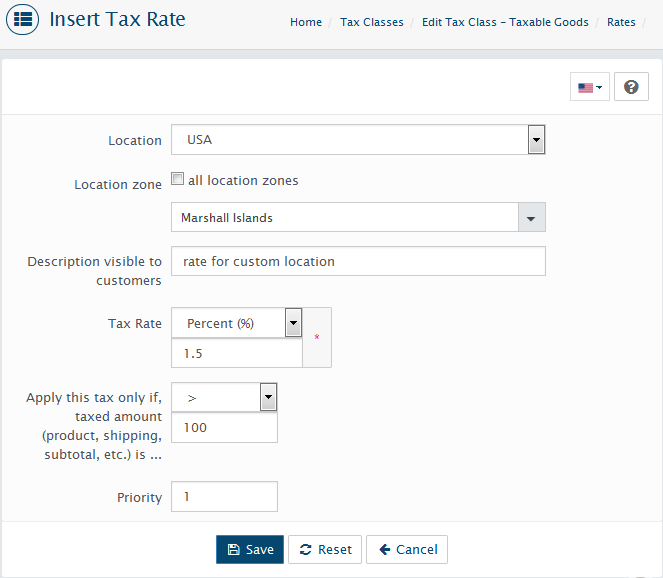 Location: select Location (New Location can be added in the System > Localization > Locations)
Location's zone: select Location's zone or click on all location zones checkbox if you want to use All location zones of selected Location. (New Zones can be added in the System > Localization > Zones)
Description: Description of the Tax Rate. You can define this as anything you like.
*Tax Rate: The percentage tax rate. Example 17.50 is 17.5%.
*Priority: Set the priority of the tax rate. This will determine which tax rate will be used if tax rate location overlap each other.
After you have made your changes, click save button. Then all rates list will appear. Here You able to edit/delete or add new rate.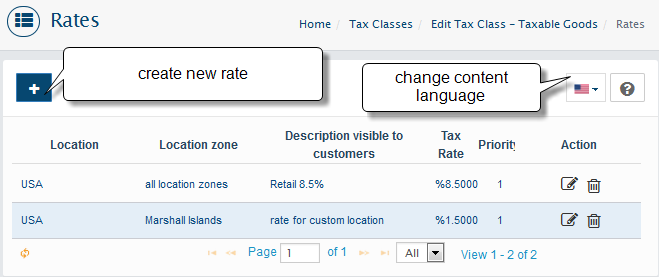 Related pages: