Migration tools
System > Data > Migration Tool
Cart Migration - online shopping cart migration service which helps you to move data from your current shopping cart to WebriQshops automatically. Migrating all products, categories, customers and manufactures give your eCommerce WebriQshops site up and running quickly.
Tool supports popular shopping cart such as CRE Loaded 6.4.1. STD, osCMax2.2RC2, OpenCart 1.4.9, OpenCart 1.5.x, OSCommerce 2.2RC2, OSCommerce 2.3, ZenCart 1.3.9h
Please backup WebriQshops before migration process.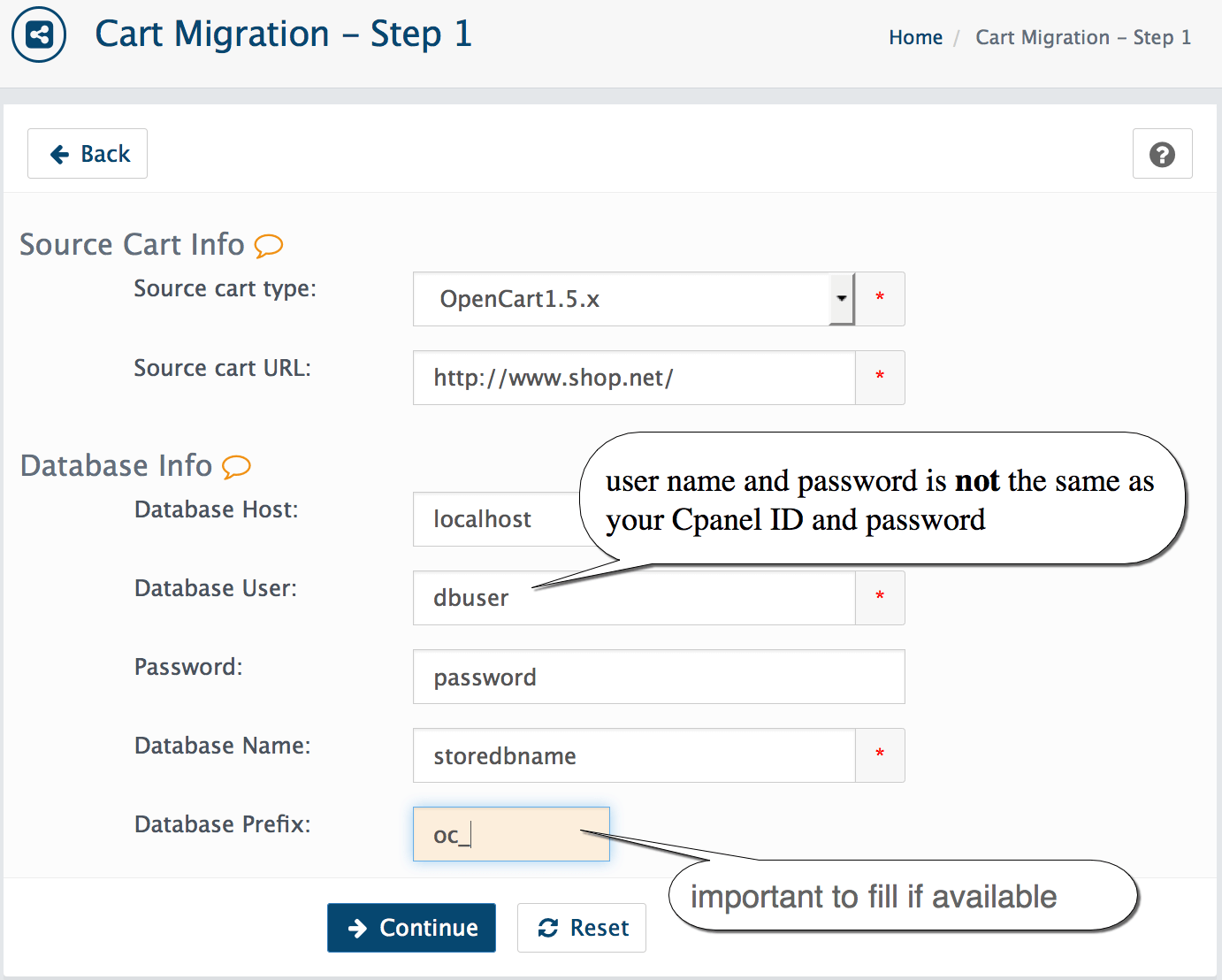 To start migration You need to enter cart info:
Source cart type:
Source cart URL:
and database info
Database Host: Usually it is named 'localhost', but in order to be certain, refer to the Databases page in your website control panel or contact your hosting provider.
Database User:
Password: When you initially set up your Exported database MySQL account, you create a database user name and password
Database Name: Exported database name. Your database user name and password (for MySQL access) will have been provided to you by your web hosting company.
Database Prefix: Exported database prefix (if available)
Click Continue button and follow wizard.
Note
by default WebriQshops Require Login name for all customer's accounts - that's why if you import customers from another shopping cart WebriQshops system automatically generate Login names. Please inform your customers after migrate to WebriQshops.
Related pages: